Find out why Rollins is a Top Workplace award‑winner
18,000 employees
800 locations worldwide
Millions of happy customers
Atlanta-headquartered
Find out why Rollins is a Top Workplace award‑winner
18,000 employees
800 locations worldwide
Millions of happy customers
Atlanta-headquartered
About Us
Rollins, Inc. is a premier global consumer and commercial services company headquartered in Atlanta, Georgia. Through our family of leading brands, our 18,000+ employees provide essential pest and wildlife control services and protection against termite damage, rodents and insects to more than 2.8 million customers from over 800 locations in over 70 countries.

At Rollins, we're obsessed with building the world's best service brands. As a parent company, we give our brands the support they need to serve their customers and their communities. Since 1964, Rollins has set the standard for service in the pest control industry. We're well-established, rapidly growing, publicly traded (NYSE: ROL) and our team has the chance to make a difference every day. Join us!
Why Join Us?
Make an Impact

As a mid-sized company, from day one, you'll be empowered to make a real difference and bring positive change to our business and customers
Grow your Career

Rollins began as a family business, and we pride ourselves on promoting from within and training new leaders
Join an Industry Leader

With 24 consecutive years of revenue growth in a stable, recession-resistant industry, you can take our success even further
Be Part of Something Meaningful

Rollins' collaborative, close-knit team enables you to play an active role in driving meaningful work and shaping our future
Be Included

Rollins is actively fostering a workplace dedicated to diversity and inclusion, and we want to include you on our journey
Drive our Culture of Service

Service is a thread that runs through everything we do and we live it by serving our brands, our customers and our communities
Our Mission & Values
Our mission is to empower our brands to focus on best serving their employees and customers.

We achieve this mission each day by living our Core Values:
Continuous Improvement
What will I do to make this situation, process or team better?

We constantly look for better ways and refuse to accept the status quo. We pursue excellence, embrace change and learn from mistakes.
Do the Right Thing
Why is this solution the right thing for the company, business or person?

We live by high ethical, moral, business and personal standards and do what's right for our employees and customers, no matter what it takes.
Service
Have I delivered service such that people are eager to work with me again?

We serve our brands so that they can serve our customers and do whatever it takes to deliver exceptional service. We serve and give back to the communities where we live, work, and play.
Accountability
Do my actions align with my words?

Our commitments are non-negotiable. We have the courage to admit mistakes and evaluate ourselves with candor.
Collaboration
Who will be part of the solution?

We leverage the collective strength of our teams to reach the best solution and seek to understand diverse viewpoints.
Meet our people who help make Rollins a Top Workplace...
Traci Hornfeck,
Accounting
"I just recently joined Rollins and I love being part of such a great organization rooted in history and tradition. With that said, I am truly excited and invigorated to be a part of the journey forward as we continue to grow and evolve as a large public company here in Atlanta!"
Chris Brown,
Collections
"I have been working for Rollins Acceptance Company since March of 2000. It's a stable company and I've been able to provide a great life for my family. During my time here, I have learned and developed many skills as well as made great friendships with colleagues. "
Rafael Ponce de Leon,
Human Resources
"It's been an exciting journey of continuous process improvements and new system launches in less than 2 years. It is a workplace that actively seeks and listens to new suggestions, which makes employees feel respected and recognized. Rollins also supports diversity and inclusion by creating employee resource groups."
Darryl Wells,
Security
"Rollins is a great place to work! I've seen change and growth in the company during my 27 years and the greatest part of working at Rollins is the family-oriented environment. I have been able to expand my career, I love what I do, and I have the opportunity to serve my customers."
Allen Janusz,
Information Technology
"My team and I have a great opportunity to make an impact with our business operations and are recognized for the solutions we provide. In my 15 years with Rollins, I've been able to grow along my personal path and always feel supported by our leaders. Rollins has been an amazing place to build a career!"
Ali Al-Treky,
Finance
"The Rollins finance team has truly focused on my professional growth and trusted me to be in a position of leadership sooner than I ever anticipated. I will always be grateful towards Rollins for welcoming me during the pandemic when many companies were still on hiring freezes."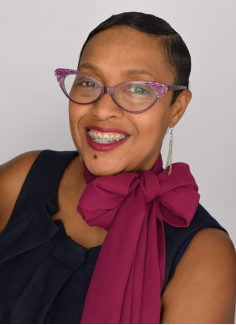 Stacey L. Williams,
Human Resources
"Only a handful of large public companies can claim that their organization was built on family values and even fewer can admit to continuing to support those values today.  I admire that with the implementation of Workplace Inclusion, Rollins is embracing our diverse "family members" in order to continue its corporate legacy."
Lisa Simpson,
Legal
"I love my career at Rollins because I love the people that I work with. I feel that I am working with professionals that I can learn from and that will push me to reach my full potential. My coworkers genuinely care about me both professionally and personally. "
Zee Norman,
Information Technology
"I joined Rollins 11 years ago and it is the most positive company I have ever worked for! This company continues to grow and grows its employees. "
Our vision is to have a culture of inclusion, where all individuals feel respected, are treated fairly, with an equitable opportunity to excel. Learn more about Rollins Workplace Inclusion here.
A Message from our President & CEO
Jerry Gahlhoff

Join us as we build a strong future together for Rollins! We want to attract and retain the most talented people to join Rollins and our pest management family across our multiple brands. In keeping with our values of continuous improvement and doing the right thing, we will work to ensure our culture remains one where team members can thrive and be proud to call our great company home.
Visit career pages from our family of brands for more opportunities in your local area
We are a Drug Free and Equal Opportunity/Protected Veterans/Individuals with Disabilities Employer.

Attention Applicants: If you are limited in the ability to access or use this online application process and need an alternative method for applying, we will determine an alternate way for you to apply. Please contact HRSC@Rollins.com for assistance with an accommodation.